Has a self-indexing stop for aligning with the front of the cabinet and linear marks for an easy screwing.
We fit the LED strip by pressing. Allows from 8 to 10 mm strips.
Reinforces sockets aligns cabinetry, sizes gaps measures 16 mm.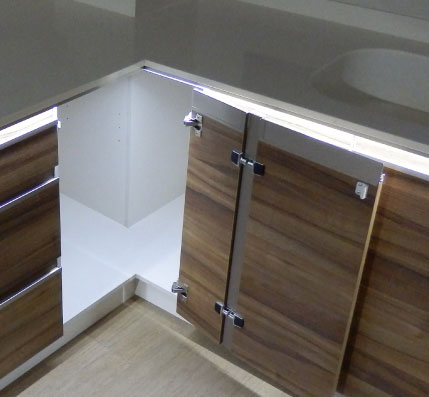 Each units includes:
relux profile 2.950 mm.
difussing screen 2.950 mm.
set of caps.
guiding tube 300 mm. Ø16 mm.
individually packed profiles
The screen is easily assembled by pressure and we get an accessible system at any time.