Hinge for L-shaped corners
Rincomatic Compact32
Rincomatic Compact32 is a decorative corner hinge for corner cabinet that provides a full access as well as a better storage. Its wide range of finishes allows creating both contemporary style spaces and classic designs.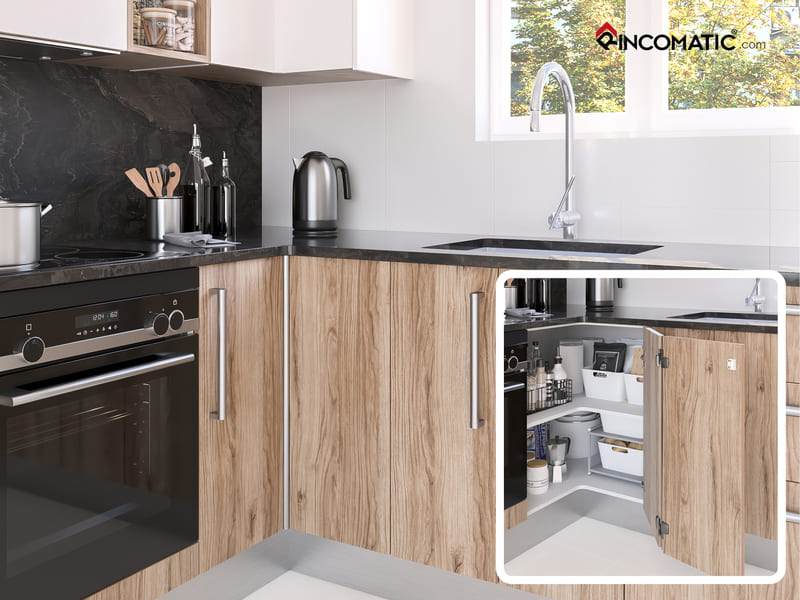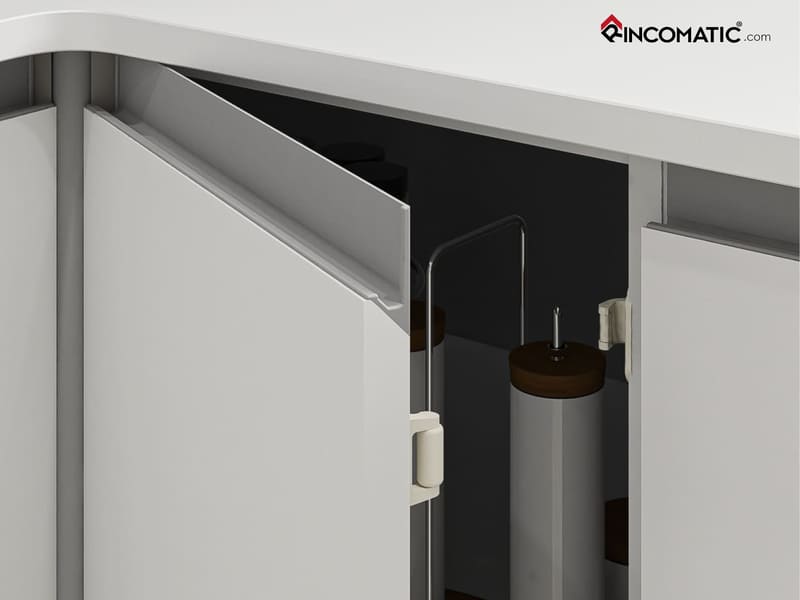 Slider Rincomatic Compatc32
Rincomatic-Compact32_photo_gallery_02
Rincomatic-Compact32_photo_gallery_03
Rincomatic-Compact32_photo_gallery_04
Rincomatic-Compact32_photo_gallery_05
Rincomatic-Compact32_photo_gallery_06
Rincomatic-Compact32_photo_gallery_07
Rincomatic-Compact32_photo_gallery_08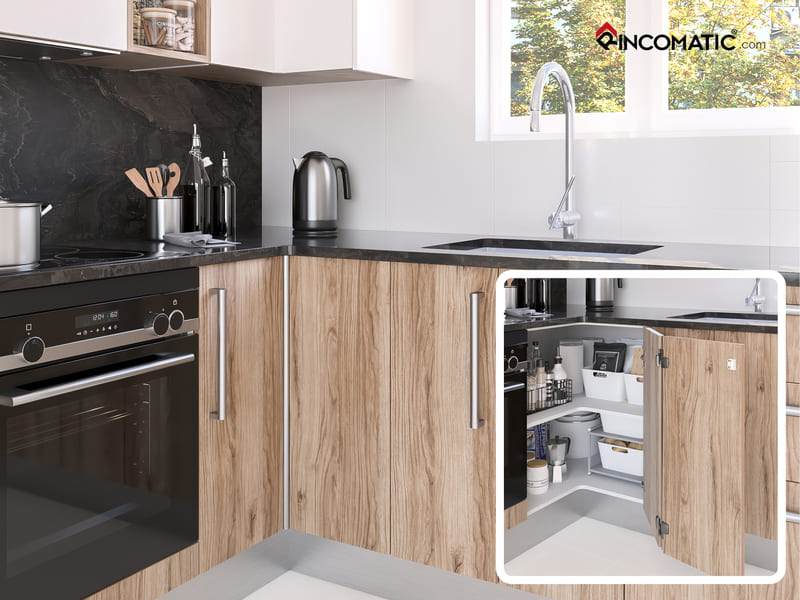 Rincomatic-Compact32_photo_gallery_09
Rincomatic-Compact32_photo_gallery_10
Rincomatic-Compact32_photo_gallery_11
Rincomatic-Compact32_photo_gallery_12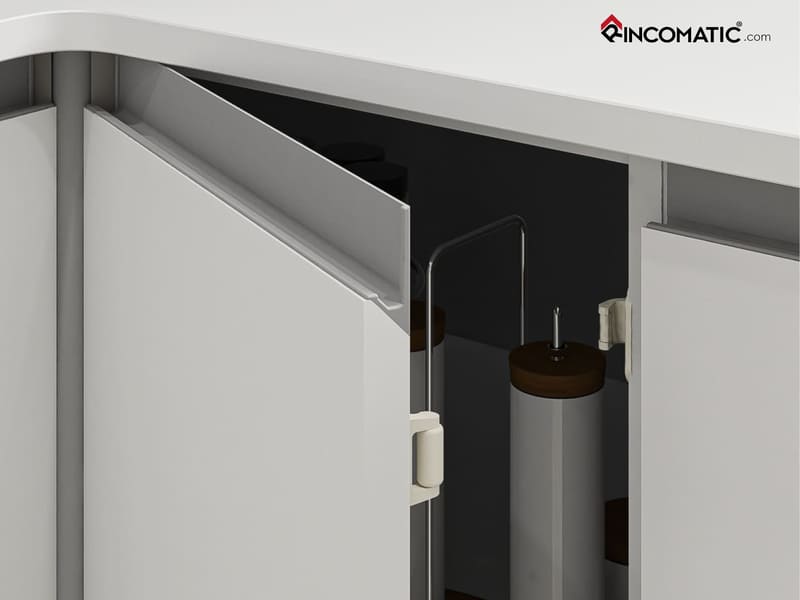 It makes corner cabinets 100% useful and accessible, as it allows to open fully either one door or two of them.
All accessories included.
compact takes up 32 mm in 90° corners, independently of the thickness of doors, it functions perfectly for corners >75°
Manufacturated at any height
exclusive rincomatic catch keeps the doors correctly and its roller prevents damage to the adjacent door.
Set of moldings for profile handle
set of moldings-rincomatic-syma covers up the gap left by profile handles at the corner.